You Are Invited
Visitors are always welcome at all Bromeliad Society meetings and events. Please see the "Join Us" box for more information.
Mothers Day Weekend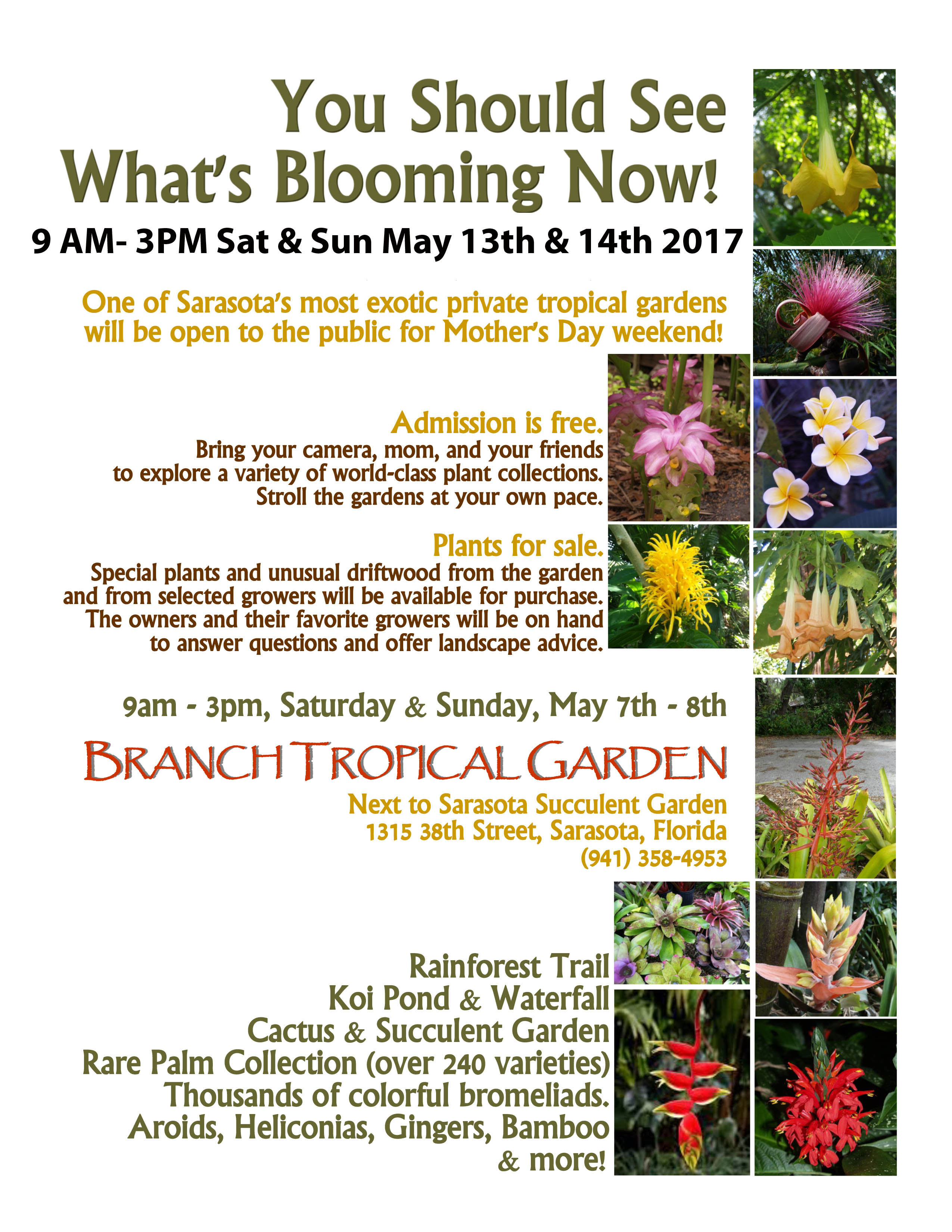 Click to see details in a larger view.
Rob Branch will hold his annual open garden and plant sale on Mothers Day Weekend, May 13th and 14th. Rob is a recognized bromeliad expert and he's always happy to offer cultivation tips. As a bonus, on Saturday (only) Rob's neighbor, the Sarasota Succulent Society, will be open too. [ map ]
The Gardens of the Sarasota Succulent Society are located across the street, immediately to the south of Rob's property. On Saturday, May 13th, from 9:00 to 1:00, these Gardens will also be open for your enjoyment. Interesting succulent plants will be on sale at bargain prices. Please note that these Gardens, unlike Rob's, will be closed on Sunday, the 14th.
Meeting Dates: 2017
7:30 pm, Monday, January 16, 2017
7:30 pm, Monday, February 20, 2017
7:30 pm, Monday, March 20, 2017
7:30 pm, Monday, April 17, 2017
7:30 pm, Monday, May 15, 2017
7:30 pm, Monday, June 19, 2017
7:30 pm, Monday, July 17, 2017
7:30 pm, Monday, August 21, 2017
7:30 pm, Monday, September 18, 2017
7:30 pm, Monday, October 16, 2017
7:30 pm, Monday, November 20, 2017
7:30 pm, Monday, December 18, 2017