World Conference 2022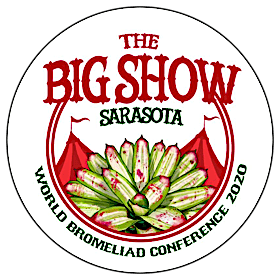 The 2022 BSI World Conference
Is Now History!
As Conference Hosts, we want to thank all of the wonderful people that made "The Big Show" such a success: our conference volunteers; the BSI organization; all of the presenters and speakers; the supporting vendors, Tropiflora and others; Selby Gardens; the show and auction participants; and, above all, each and every attendee. Hats off to everyone for all of their various contributions!
---
You Are Invited
Visitors are always welcome at all Bromeliad Society meetings and events. Please see the "Join Us" box for more information.